城市設計是一家專業服務高端客層的專業室內設計公司,以追求創新設計為目標,擅長在空間融入藝術,提升整體設計層次,使用不同的材質與顏色創造出截然不同的設計質感,為每一位屋主量身定制,打造出獨一無二的生活空間,同時公司也注重永續經營的概念,提供最專業最創新的規劃建議、也持續追蹤入住後的狀況,打造最高規格的空間設計,盡全力提升所有業主的美感體驗與生活質感。

Chains Interior is a professional interior design firm specializing in high-end projects. We are adept at integrating art with innovative concepts that draw on a diverse range of materials and colors to create unparalleled and customized living spaces for individual clients.Sustainability is an integral part of Chains Interior's practice, therefore we provide not only the most professional and original planning consulting services, but also follow-on support after our customers move into their spaces to ensure their aesthetics experience and quality of the living space consistently remain at the highest standard.


城市設計打破市場成見,提倡『後風格主義』,主張設計不該被風格所侷限,而是挑戰曾經的創意,並顛覆已發展的形式與思維,注重將設計概念的完整且流暢地體現於空間中。目前經營的項目有高端住宅、頂級別墅、接待會所、寫字樓、樣板房、醫療空間等等,也積極嘗試不同的空間項目規劃。
Chains Interior breaks market formula and advocates "post-mannerism," because we believe that design should not be restrained by style, but challenge past creativities and subvert existing forms and ideas. As such we focus on the comprehensiveness and fluidity of concepts. Our current projects include high-end residences, luxurious villas, recreational clubs, office buildings, model homes, medical spaces and more. At the same time we actively seek the opportunity to experiment with a diverse range of assignments.




城市設計團隊秉持專業分工的理念,擁有完整的組織,除了專業具有創新能力的設計部門外,有專職負責空間效果圖與動畫的3D效果團隊,讓所有空間規劃在施工前便能一目瞭然,更有軟裝部門,提供全面的軟裝建議與選購方向,針對每個空間的氛圍規劃最合適的陳設,將材質、意境、功能性、業主性格、甚至風水等等元素納入統合考量,提供最專業且最細緻的服務。在客戶入住後也會有後續的服務團隊,追蹤空間後續使用的適切性與滿意度,給予專業意見參考。
Chains Interior adheres to the management method that values division of labor, which allows our talents to excel in their expertise while at the same time collaborate as a coherent team. In addition to a design department, we have a 3D effect department to create space renderings and animations, so that space planning is visualized prior to construction work. The interior decoration department provides comprehensive consultation service in purchases, schemes to incorporate the most suitable furnishings, while meticulously integrates materials, artistic conception, functionality, client's personality, and even feng shui considerations to invent a unique ambience for each project. After the client moves in, the customer service team takes up the responsibility of continuously tracking user satisfaction and providing professional advice where needed.




近年來更除了空間設計外,城市設計亦投身藝術推廣,希望透過各式的藝術參與,提升空間美感與質感。提供專業的藝術採購與顧問服務,讓所有對藝術感到不得其門而入的業主,都能得到最專業的諮詢與建議。近年更積極參與藝術家經營,與各大知名畫廊合作策展,致力於將藝術與美學帶入日常生活。
In recent years Chains Interior has been promoting art through various projects to aspire higher standards of aesthetics and quality. And also provide professional art purchase and consulting services to clients who feel unfamiliar but would like to learn more about art. Our latest venture also extends to artist management and exhibition collaborations with major art galleries to further infuse art into daily life.




陳連武    城市設計  設計總監
出生藝術世家,父親為東方畫會創始人之一陳道明先生。畢業於台北淡江大學建築系,並以第一名的成績保送研究所。後赴美國紐約一年進修經歷,養成其獨樹一格的設計風貌。為得獎經歷涵括全球四大設計獎(德國IF設計獎、德國red dot紅點設計大獎、日本G-mark Good Design Award、美國 IDEA傑出工業設計獎)的台灣室內設計師。   於1999年成立城市設計,定位為專業的室內設計公司,提倡『後風格主義』,主張設計不該被風格所侷限,而是挑戰曾經的創意,顛覆已發展的形式與思維,注重將設計概念的完整且流暢地體現於空間中。
Chen Lien Wu is a designer, born in an artistic family, and his father is Mr Chen Daoming, one of the founders of the Oriental Painting Association. He graduated from the Department of Architecture at Tamkang University in Taipei and was recommended to the institute in the first place. He later went to New York, USA, for a year of study experience and cultivated his unique design style. The award-winning experience includes Taiwanese interior designers with four major global design awards (German IF Design Award, German Red Dot Design Award, Japanese G-mark Good Design Award and American IDEA Outstanding Industrial Design Award)






毛巧萍    城市設計  軟裝總監
旅居英國5年,深受歐洲傳統文化的影響和英國時尚設計的洗禮,有多年藝術策展經歷,並著重空間規劃與燈光效果的營造與氛圍,於2012年策劃陳道明藝術家個展後,被城市室內設計延攬為軟裝設計師,善於為室內空間營造舒適與個性的氛圍,其敏銳的色感與材質搭配能力,更在2018、2021、2022中以軟裝搭配獲得英國SBID設計大獎。
Living in the UK for 5 years, deeply influenced by traditional European culture and British fashion design. After returning to Taiwan, participated gallery curation, by using space and lighting to create an exhibition atmosphere in Chen Daoming's solo exhibition in 2012. She got Chains Interior's attention and invited to the group as a deco designer in 2013. With great sense of taste and familiar with color and texture matching, she creates comfortable and personalized living space for the team. In 2018, 2021, and 2022, she help the team won the SBID decoration design competition.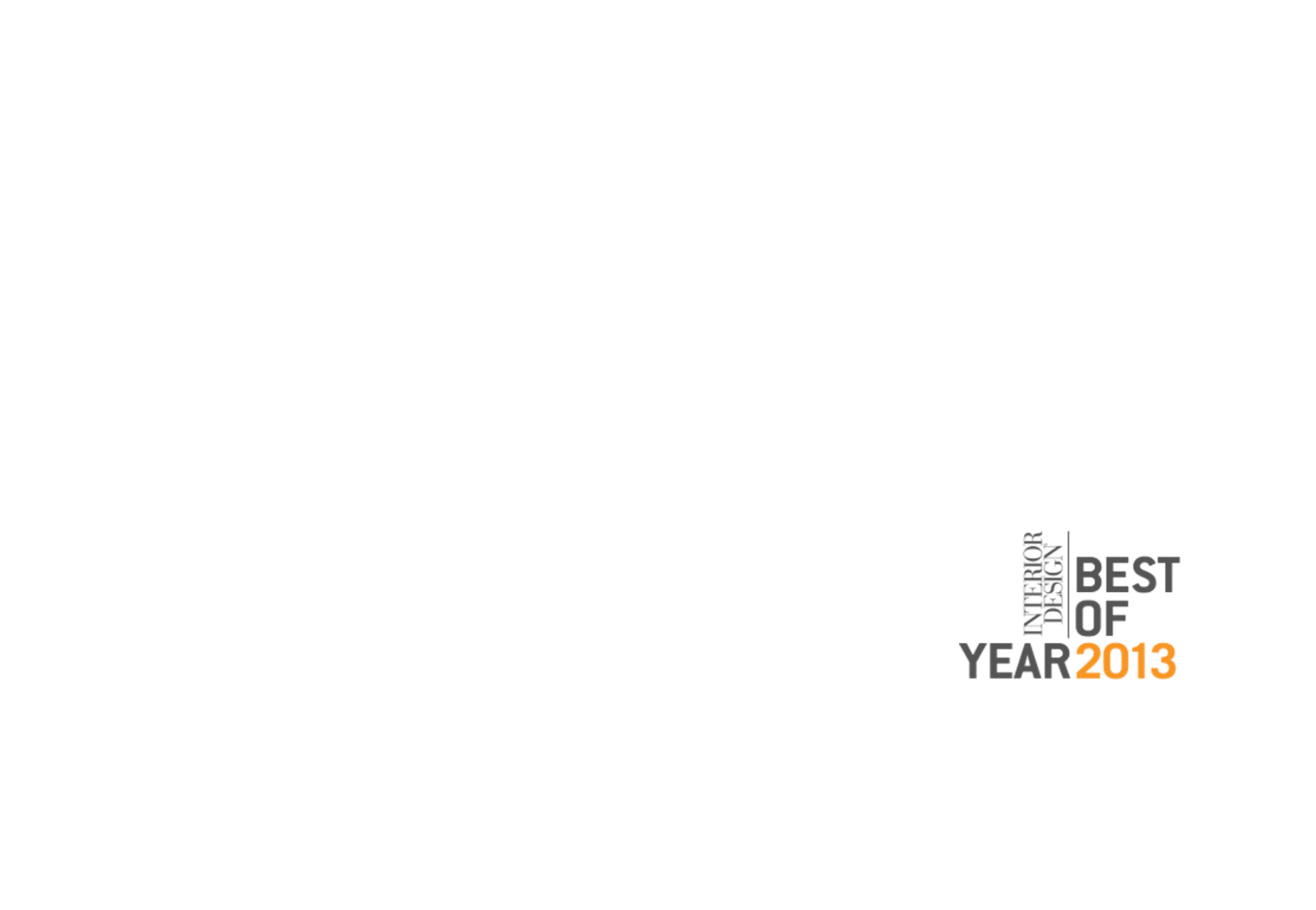 城市設計自開業來便不間斷地挑戰自我的設計與創作手法,在設計總監陳連武的帶領下,城市設計憑著對設計與美感的熱情和執著,獲得無數世界級獎項肯定,於2017 年收齊全球四大工業設計大獎的獎項(德國IF設計獎、德國red dot紅點設計大獎、日本G-mark Good Design Award、美國 IDEA 傑出工業設計獎)
Chains Interior has strived to embrace challenges since the beginning of its inception, thus is always pushing boundaries through innovation and creativity. Under Design Director Leon Chen's leadership, Chains Interior has won numerous first-rate awards for its dedication to design and aesthetics, including the four most important industrial design awards in the world in 2017 (i.e., IF Design Award and Red Dot Design Award in Germany, G-mark Good Design Award in Japan and IDEA Outstanding Industrial Design Award in United States).


獲獎紀錄
2023 US, MUSE Award ,Platinum Award 
2022 UK, SBID Interior Design Awards, Finalist
2021 Fr, Novum Design Award, Golden Winner
2021 LIV Hospitality Design Awards
2021 UK, Taipei's Most Innovative Interior Designer
2020 US, MUSE Award ,Platinum Award 
2019 Hong Kong, HKDA global design awards, 
2018 China, International Media Awards
2018 China, Interior Design Awards, Silver Award
2018 UK, SBID Interior Design Awards, Finalist
2018 UK, LICC London International creative competition, Honorable mention
2018 Netherlands, Frame Award, Longlist
2018 Japan, JCD Commercial Space Design Award, 100BEST
2017 Singapore, Singapore Design Awards, Gold Award
2017 Taiwan, TID Award, Residential Space 
2017 German, Red Dot Award, Interior Design Winner
2017 UK, FX International Interior Design Awards
2017 UK, SBID Interior Design Awards
2017 US, American Architecture prize
2017 Taiwan, Golden Pin Design Award
2017 China, Modern Decoration International Media Award
2017 UK, LICC London International creative competition
2016 US, nterior Design Best of Year Awards, Honoree
2016 UK LICC London International creative competition Honorable mention
2016 China Modern Decoration International Media Annual Home Space Awards
2016 Taiwan,TINTA, Residential Space 
2016 Taiwan,TINTA ,Renovation Group Silver Award
2015 US, Interior Design Best of Year Award, Honoree
2015 US IIDA Global Excellence Awards, Winner
2015 China, Modern Decoration International Media Award, Annual Residential Space 
2015 UK, FX International Interior Design Awards Finalist
2015 German, Design Award Jury Special Recommendation Award
2015 UK, Asia Pacific Property Awards Interior Design Apartment Highly Commended
2015 German, IF Design Award
2015 Taiwan, 6th DAKIN Good Home Green Design Award
2014 Taiwan, TID Award, Commercial Space 
2014 Taiwan, Golden Pin Design Award
2014 China, China, Modern Decoration International Media Award, Annual Residential Space 
2014 Taiwan Good Design Exhibition, Winner  
2014 US, CODA Video Awards
2014 Japan, G-mark good Design Award
2014 US, Asia-Pacific Best Design Award by IIDA,Honorable Mention 
2014 China, Successful Design Award
2014 UK, SBID Interior Design Awards, Finalist Award
2014 US, IDEA Finalist Award
2014 US, American Spark Awards, Finalist Award
2014 Taiwan, TID Award, Residential Space 
2014 Italy, A'Design Award
2014 China, Shanghai Golden Bund Award Best Bathroom Space Award
2014 China, Shanghai Golden Bund Award for Best Color Use Excellence Award
2014 Taiwan, 5th DAKIN Good Home Green Design Award
2013 US, American Interior Design Magazine's Best of the Year Award , Winner
2013 China, Modern Decoration International Media Awards Annual Model Space Award
2013 HK, APIDA Asia Pacific Interior Design Award, Model Room Gold Award
2013 China, Interior Designers Golden League, Residential Space 
2013 China, APDC Asia Pacific Interior Design Elite Invitational Silver Award
2013 US, American IIDA Asia Pacific Best Design Award, Silver Medal
2013 China, Golden Innovation Award, Silver Medal Award 
2011 Taiwan, TID Award, Residential Space 
2011 China, Jintang Awards, Annual Outstanding Work Award
2011 China Jintang Awards, Annual Top Ten Residential Apartment Space 
2011 China, IAI awards, Best Home Space Design Award
2011 China, IAI awards, Best Corporate Space Design Award
2010 Taiwan, Interior Design Awards, Gold Medal Award in Residential Category